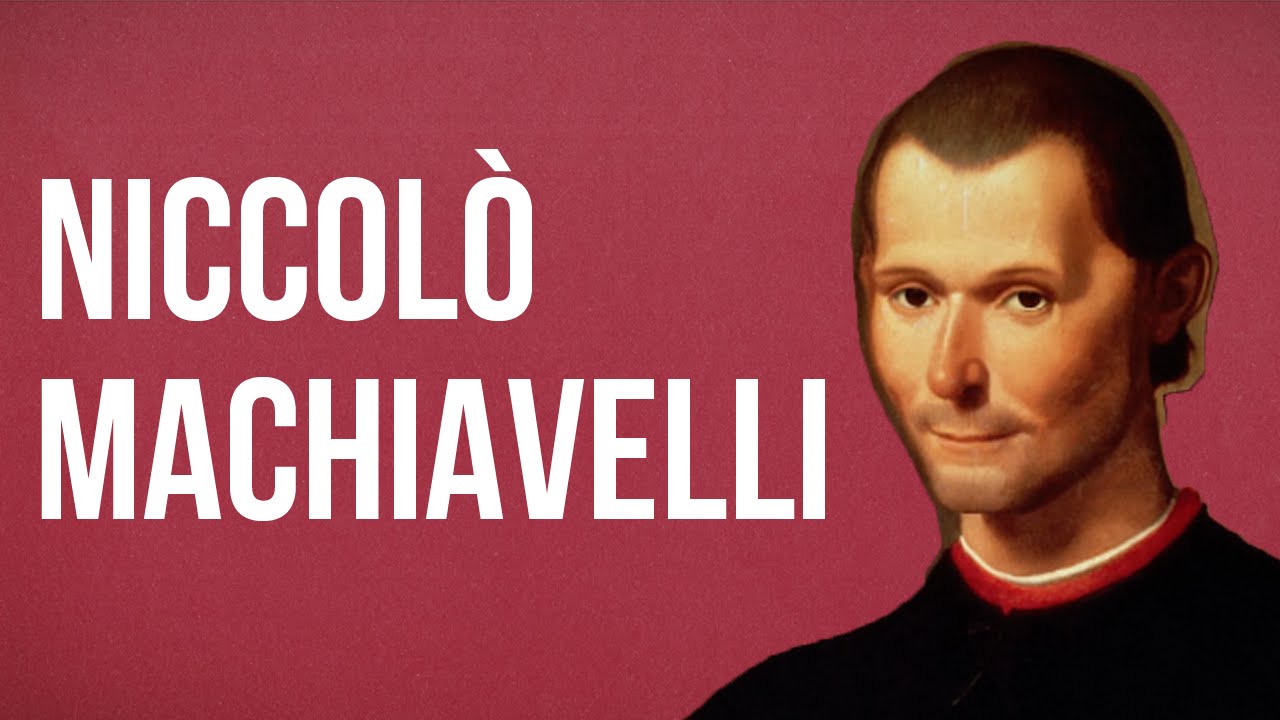 It can be understand that human beings by all means are social creatures. In fact isolation, particularly extreme cases,  it has shown to cause debilitating affects. As such, it makes sense we form communities to face precarious situations and the excerpt of Octavia E. Butler's Parable of the Sower and short story "Non-Zero Possibilities" connect back to this concept of: community and belief.  Furthermore its connection to community and belief are important aspects to afrofuturism.
When one considers Machiavelli, our first thoughts aren't connected to community, belief, or especially afrofuturism. After all Niccolo Machiavelli was an Italian (white) philosopher and humanist who's most well known work is the political treatise The Prince. The treatise is known for its statement that those in power do what they must and others do what they can. That a leader or one in a hierarchical system, must do whatever is needed, even if the means are awful, to obtain greater power (Leo Strauss, 297). That, in discussion of political science is a valuable ideology however texts like the one before it take an differently approach. Whereas Machavelli argues it is better to be feared, these narratives imply that community and togetherness and the belief in something is key to resolution.


Butler and Jemisin's writing show that a Machiavellian way of thinking is not appropriate despite the bleak descriptions their stories tell. For Butler's The Parable of the Sower, the main character, Lauren is constantly presented with more questions than answers. What was it that Joanna said? What was outside? Furthermore what made Lauren want to prepare to leave for outside?  (64). Obviously the novel answers these questions in the full book but in the excerpt we understand that what keeps her from outright fighting back is her love for her community. While that love is betrayed, she acknowledges that striking fear is ineffective, as her father addresses (65).
The same case is with Adele. Adele is constantly told to belief in whatever faith that is being advertised in New York City. While she does not acknowledge that faith, she alongside others believe in something and that belief in something ties them together. For example, before the sex scene, the man strokes a rabbit foot. All of these experiences connect with her and the rest who all are trying to believe in something. Fortunately, they do and while the deaths of those in the train do not go away, they are brought to some awareness by believing in something, whether it is a Shinto ritual, rabbit root, or St. Christopher.
Thus Machiavelli's concept of being feared rather than loved does not always fit into every mold. In the case of these two, arguably afrofuturism text they do not fit. Instead of having directly leaders who want to homogenize power, we have people acknowledging other's beliefs and connecting with each other. Albeit while, it does leave way for much speculation, I assert that what makes this an afrofuturist text is its rejection of fear over love and instead love over fear.